Select Resort Sites LLC
Contact Us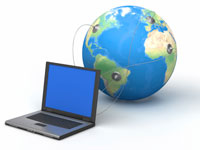 Select Resort Sites, LLC
P.O. Box 145
New Hampton, NH 03256
jkirzner@nhselectresorts.com
Phone: (603) 744-9845
We look forward to hearing from you. We can be reached by email, mail or phone and will respond to your initial call or contact within 24 hours.
Select Resort Sites is based in Central New Hampshire and we are available to identify the right sites for you throughout the State.
In order for us to serve you best, we request that your inquiries via email include the following information:
Type of group (conference, retreat, reunion, recreation, tour, cruise)
Estimated size of group
Number of guest rooms required
Length of stay
Preferred dates or season
Preferred locations
Please include your name and company or group name and email address for response.
If you wish us to contact you by phone, please include the number, and let us know what is the best time to reach you.

Select Resort Sites, LLC
P.O. Box 145
New Hampton, NH 03256
jkirzner@nhselectresorts.com
Phone: (603) 744-9845